Maskne and the best skincare treatments to avoid it.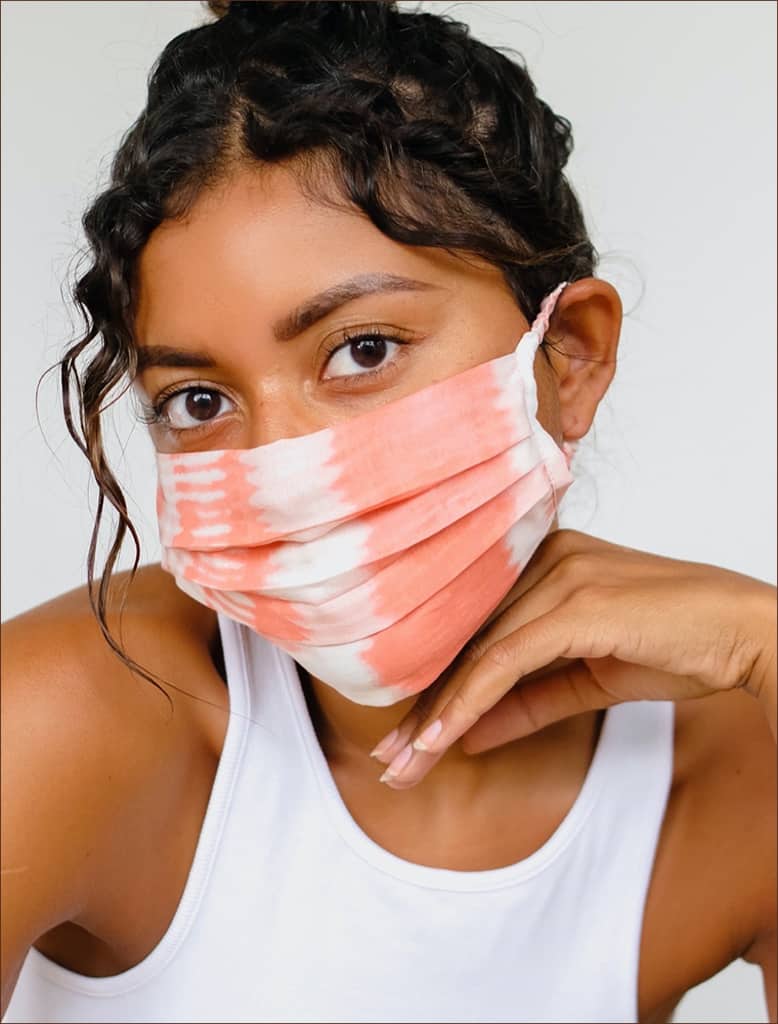 Last year, discussing face masks meant having a conversation around skincare paper and hydrogel masks. However, since Covid, the significance of a face mask transformed to health and protection against germs. Today, wearing face masks s the new normal.
What is maskne:
Maskne is a term used to describe acne caused by wearing a protective face mask.  Skin naturally has bacteria that live on its surface.  Breathing into a face mask creates the perfect storm: a humid and hot microclimate with occlusion of the pilosebaceous ducts which causes acne.
This new habit gave birth to a term that combines the words mask and acne – 'maskne', which means skin irritation that results from wearing a mask, especially a medical mask, all day long.
Here are several lifestyle hacks to adopt to avoid breaking out from wearing a face mask, and ways of treating the skin when affected by maskne.
How to avoid maskne:
A breathable face mask made from natural materials such as cotton, will help avoiding skin irritation around the area.  Start by using a face wash Like MZ Skin Cleanse & Clarify that with a will gently exfoliate and control sebum levels. Sweat can easily build up under the mask causing breakouts, which is why cleansing twice a day is imperative.  Cleanse & Clarify deep cleanses the skin, removing dead skin cells and makeup residue, while boosting cell renewal and refining pores. Its dual action AHA formula boosts collagen while hydrating and plumping the skin, preparing it for the absorption of serums and moisturisers.
Follow with a light, non comedogenic moisturiser such as MZ Skin Tint & Protect that will hydrate the skin without irritation. This light tinted moisturiser includes a hydrating cocktail of hyaluronic acid, kahai nut oil and collagen boosting vitamin C which leaves the skin glowing.
Be mindful that keeping the skin clean also means avoiding makeup when possible; the skin is already obstructed and the presence of makeup would only add a layer to it, blocking pores. Keep skin clean, makeup-free, and try to keep hands away. When removing the mask avoid touching the area and make sure to wash hands and face.
Skincare treatments to combat maskne:
Protecting the skin against environmental stressors is key to prevent accumulation of bacteria. Twice a week, use the MZ Skin Radiance & Renewal, which contains an Alpha Hydroxy complex to deeply exfoliate, stimulate cell turnover and restore a healthy glow. Follow with the MZ Skin Anti-Pollution Hydrating Face Mask; a detoxifying hydrogel mask that reduces inflammation, boosts hydration and acts as a pollution shield. This mask can reverse the negative effects caused by wearing a face mask all day by making the skin appear even, glowing and deeply hydrated, with ongoing antioxidant protection against the damaging effects of pollution and blue light.
The friction between face mask and skin can also cause irritation and redness. In order to avoid that, using a rich cream right where the mask is in direct contact with the skin can act as a barrier. The MZ Skin Replenish & Restore placenta and stem cell recovery mask is perfect for the job. It protects collagen and encourages elastin production as it hydrates and firms skin. Its rich combination of Vitamins A, E, and F helps fight free radicals and boosts skin's renewal process.
Bonus tip: never forget to wash your mask! Be very mindful of the detergent used, as the skin on the face is more sensitive than the body. Alternatively, let it soak for a couple of minutes in boiling water to get rid of bacteria.