How can I perfect my make up base?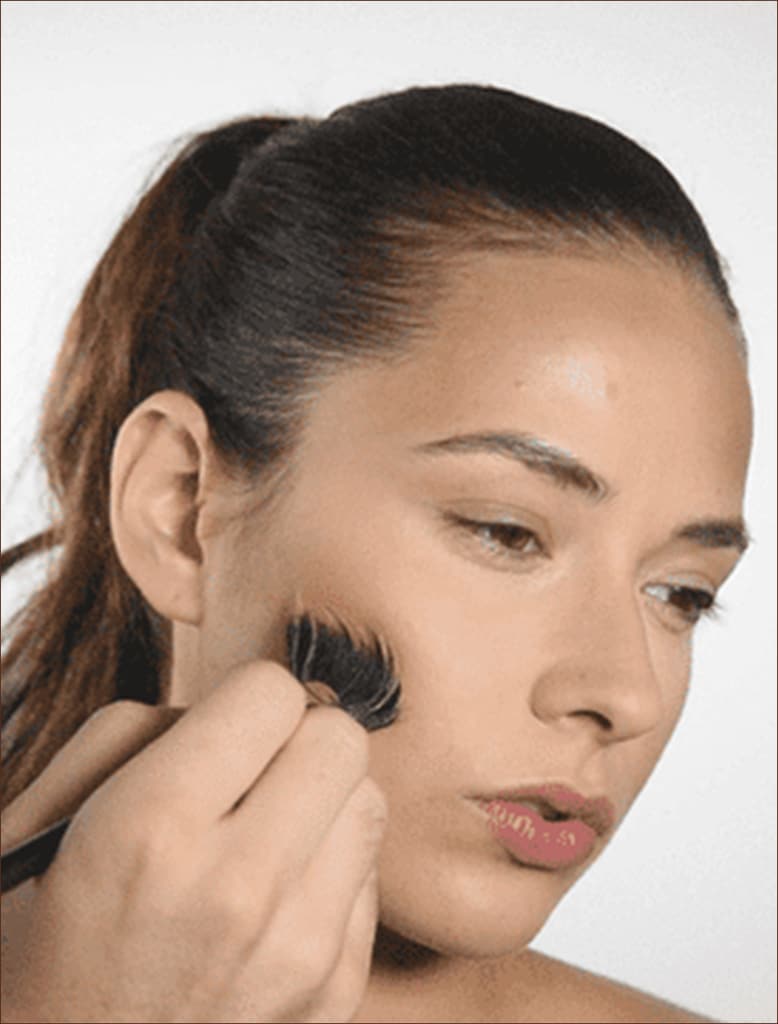 As we head out of lockdown and we anticipate being mask free we may be suddenly found reaching for our make up bags once again.
As Dr Zamani says "Although healthy, glowing skin truly comes from within, there are of course ways you can fake it with skincare and makeup. The one beauty look that will never date is glowing skin." The MZ glow is at the heart of MZ Skins ethos; reveal, enhance, protect.
Like our skin care regimes, make up for some, it is a therapeutic process while for others it is all about making a statement. Applying makeup can, however, seem complicated, as everyone does so according to their skin type and liking. But, have you ever wondered if you're actually applying makeup correctly and if it suits your face?
Here's our step-by-step guide for achieving the flawless base for your makeup.
Step 1: Reveal your best skin with a cleanser
Look for AHA/BHA/PHA ingredients that will exfoliate the skin and help release the top layers of dead skin cells allowing for the more radiant new cells to come through.
MZ Skin Cleanse & Clarify Dual Action AHA Cleanser is formulated with a blend of Alpha Hydroxy Acids and Fruit Enzymes to cleanse and exfoliate without irritation for a refined skin texture. The perfect prep to reveal smoother, brighter, and more radiant skin.
For a deeper, weekly exfoliation MZ Skin Radiance & Renewal AHA Refining Mask deeply exfoliates to help clear congested skin.  A 8.5% concentrate fruit acid complex stimulates cell turnover, refines pores and helps to eliminate pigmentation.
Step 2: Enhance your skin with a serum
Dr Zamani is an advocate of looking at things holistically and states that our environments can absolutely cause premature ageing. "Smoking, UV exposure, lack of sleep and high stress levels as well as not eating well will all accelerates the breakdown of collagen or impede new collagen production.
MZ Skin Glow Boost Ampoules offer an intensive five-day radiance regime delivering single doses of active skincare ingredients twice per day to help restore skin's youthful glow and natural luminosity. The regime is scientifically formulated with an innovative sequence of antioxidants and acids, including Vitamin C, Lactic Acid, Glycolic Acid, Meso Cocktail and Ascorbic Acid, which work together to brighten, hydrate and smooth the skin's complexion.
Step 3: Protect your skin with a moisturiser
UVA exposure happens regardless of the weather and is responsibile for premature ageing. UVB is what causes burning. Even on cloudy days, 80% of the dangerous rays penetrate through the clouds. Using a daily moisturiser such as MZ Skin Hydrate & Nourish Age Defence Retinol SPF 30 Day Moisturiser will provide a solution in protecting the skin. It combines encapsulated (non-irritant) Retinol and SPF 30 to simultaneously refine the complexion and protect the skin. Retinol boosts collagen production and smooths fine lines and wrinkles, while the addition of SPF 30 protects from UVA/B rays and free radical damage.
Most SPF in make up is not sufficient coverage because not enough is used, and secondly the SPF is frequently factor 15. In this case, layering sunscreen protection is key.
Step 4: Prime your complexion
Primer is an important makeup base that is extremely underrated. A primer's main job is to fill the open pores of your skin and smoothen it in preparation for foundation or concealer. To apply primer, dab a small amount onto your cheeks, the T-zone (forehead and the nose), and chin. Blend the primer into your skin using your fingertips or a foundation brush. Primers usually have a silicon finish and you need a tiny bit of it. The market also has a range of tinted primers that do a two-in-one job of smoothening your skin and colour-correcting the tone, if needed.
MZ Skin Lift & Lustre Golden Elixir Antioxidant Serum has a high concentration of Plant Stem Cells (Marrubium Vulgare Meristem Cell Culture) to fight free radicals. With light reflecting pigments it is also formulated to give instant radiance and can be pressed into the skin under or over make up to the high points of the face such as top of the cheekbones, or bridge of the nose.
Step 5: Hide dark circles
Unfortunately, the periorbital skin also has less sebaceous glands, making it more prone to losing moisture and becoming dryer and, with time, there is a decrease in elastin and collagen production.
As we age, the bony structures below the skin also change and remottel or resorb making it appear to age more quickly.
External environmental factors like sluggish microcirculation can also exacerbate tired looking eyes, making them appear darker. Because of the thin overlying skin, markers for poor circulation are more prominently revealed around the eyes than on other parts of the body. The more dehydrated the skin around the eyes, the more tired and fatigued they appear.
MZ Skin Depuff & Define Contouring Eye Rescue is a high potency caffeine and peptide complex to counter fluid and fatty deposits that can lead to puffiness and bags. Cellular boosting and pigmentation correcting actives help diminish the signs of shadowing. Dark circles are instantly brightened with the light reflecting powders.
In order to conceal them, Dr Zamani suggests a "colour correcting concealer and finally setting that with a powder for longevity. Make up application is similar to skin care – working in light layers is best!"
Step 6: Chose your coverage
Foundation evens out your skin tone and adds radiance and hydration. In terms of application, fingertips, brush or beauty blender really comes down to personal preference. Water based formulas may apply better with a brush and for a fuller coverage you may find you achieve that faster with a buffing brush, blending into the hairline.
MZ Skin Skin Perfecting Tinted Moisturiser is a lightweight SPF 30, tinted daytime moisturiser activated by a high molecular weight Hyaluronic Acid, Kahai Nut Oil and encapsulated Vitamin C to intensify moisture levels and revitalise cell growth.
The almost-universal tint corrects skin imperfections and provides the skin added luminosity for a healthy glow all year round.
Step 7: Set with a setting spray
The beauty industry provides a plethora of setting products promising to give your make all day endurance.
Watch out for MZ Skin's new product launch next week! This multi tasking product lends itself for all day hydration, freshness pre and post workout, a flawless make up application and beyond. We can't wait for you to try it!