How colder weather affects our skin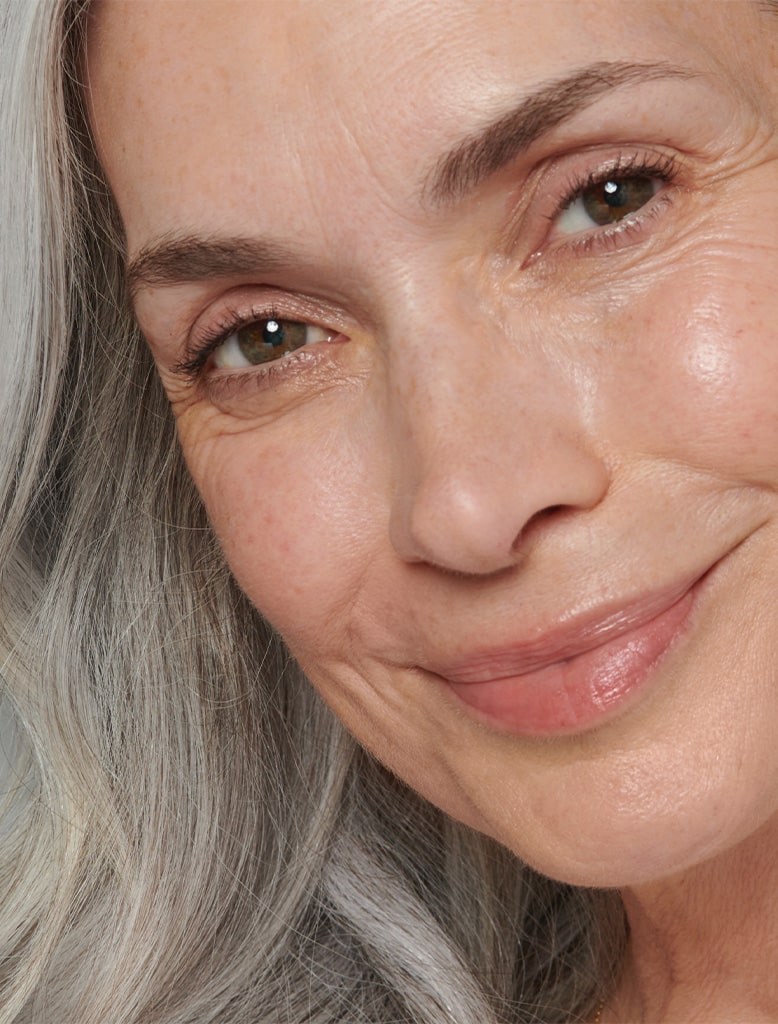 Dr. Maryam Zamani talks about important changes to make in your skincare regime during colder months. Dive in below for insights and doctor-approved product recommendations.
Why we need to adapt our skincare?
Skincare routines should be updated to accommodate seasonal weather and skin changes, often adding richer products or layering existing skincare for the colder months. After the sunnier summer, the fall is the perfect time to address photodamage caused from UVA and UVB rays and boost hydration to ensure skin looks healthy and glowing all year. Dry, dead skin from the summer months should be gently cleared to provide the foundation to enhance the skin and repair damage.
Ingredients to incorporate
Retinol is an Autumn/Winter essential and is an excellent time to introduce into your regimen to help stimulate collagen production and help reverse signs of photo damage and photoaging. It will gently refine the skin and stimulate cell turnover to help reverse the damage caused by the summer sun, resulting in healthy, refreshed, and glowing skin.
Masks are extremely useful in re-hydrating and nourishing the skin. They should be an essential component of winter skincare routines as constant changes in temperature with harsh winter winds and indoor heating can have a drying effect on the skin. Specifically, hydrating masks containing Hyaluronic Acid are a great way to offer the skin a boost weekly. The Hydra-Lift Gold Face Mask and Hydra-Bright Gold Eye Mask both contain Hyaluronic Acid that helps restore hydration and brighten the complexion.
Products to introduce during Autumn/Winter months
Deeper exfoliators, like MZ SKIN Radiance & Renewal AHA Instant Clarity Refining Mask, would be an excellent start to remove older, dead skin cells that can make the skin appear lack lustre.
Micro-Peeling Glow Essence is a great additional step post cleanse, to help clear dead skin cells and reduce pigmentation.
Treatments with Vitamin C like Brighten & Perfect 10% Vitamin C Corrective Serum and other antioxidants help diminish the appearance of pigmentation and promote collagen production.
Using a serum-based formulation means skin care can be layered with other products when needed. With the drier winter months, adding hydrators to plump skin and lock in moisture is essential. The MZ SKIN Hydra-Boost Ampoules are an ideal treatment to add to any skin care routine monthly.
How LED Technology can help
Light therapy is used to heal the skin and stimulate collagen and elastin, the light re-charges the cells' 'energy battery' and the skin is then able to use the energy as fuel to repair and rejuvenate damaged cells and boost the skins natural daily repair process. The LightMax Supercharged LED Mask 2.0 is made from a patented flexible silicone material which comfortably wraps around the face and provides the optimum amount of light for maximum results. It delivers a duo of light therapy to the dermis, which can help with a range of skincare concerns from laxity, redness, inflammation, blemishes and hyper-pigmentation – all from the comfort of your own home.
The NEW LightMAX Minipro EYECONIC™ LED has been clinically proven to achieve brighter and plumper skin around the eye area. It's important to never neglect your eye area as part of your skincare, and consistently incorporating Light Therapy within your routine will ensure you look brighter and revitalised.