How should I be layering my skincare for best results?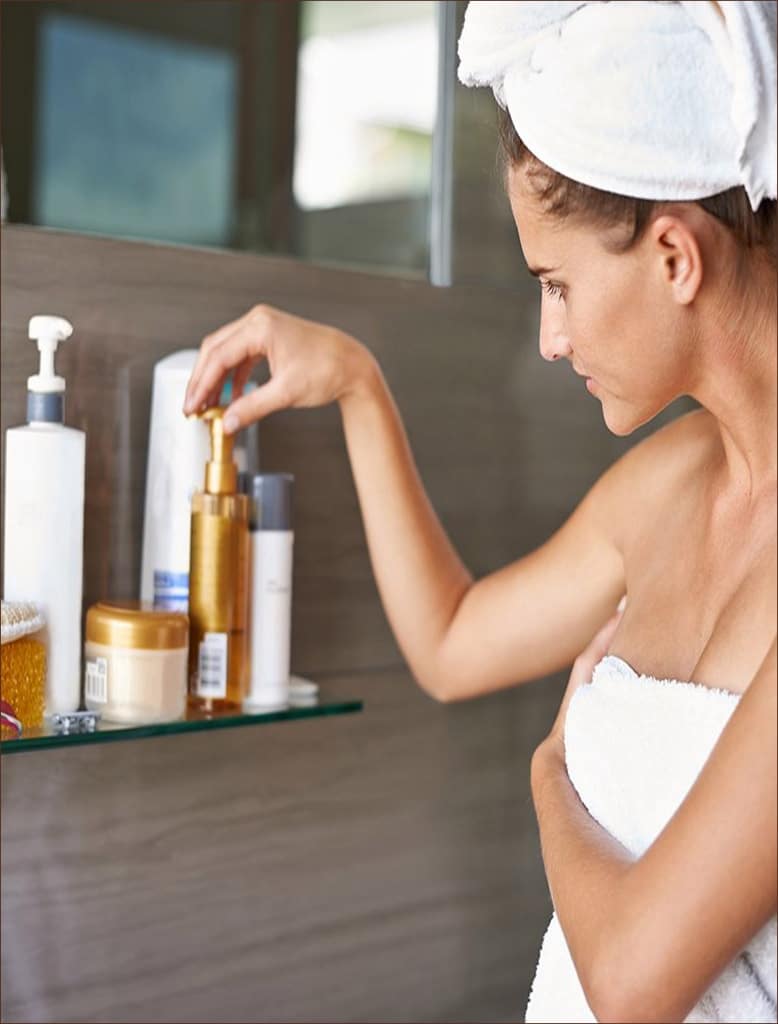 If you have ever wondered if it really matters what order you layer your skincare, the answer is yes. It's important in order for them to be effective and achieve maximum benefits in return.
As a general rule, after cleansing, the products with the thinnest consistency should be applied first followed by the creamier to finally, oil-based products. The following shows the general master sequence:
Makeup remover/Oil or balm cleanser
Water-based cleanser (gel/foam)
Exfoliator
Toner
Mist
Essence, serum, ampoule
Emulsion/Lotion
Moisturisers/Creams
Face oils
Sunscreen
Of course, it is our choice thereafter how many steps of this sequence we are prepared to take.
What does Dr. Zamani recommend in terms of layering skincare?
Dr. Zamani advocates for always remembering to cleanse the skin to remove the superficial layer of environmental toxins, dirt and debris from the skin. For some individuals double cleansing is essential.
MZ Skin's Cleanse & Clarify is an example of an exfoliating cleanser to help remove dirt, pollutants, make up and dead skin cells so that the skin is capable of absorbing skincare that is applied after cleansing.
It wouldn't be recommended to layer actives if you have dry (dehydrated with a compromised skin barrier). Instead the focus should be more on repairing the skin barrier with the use oh hydrating ingredients such as Ceramides.
Reveal. Enhance. Protect.
The principle theory behind MZ Skin, as a concise and precise skincare range, was to demystify skincare and simplify the layering process. Maryam Zamani formulated the range to Reveal, Enhance and Protect which in its simplest form represents exfoliation, treatments and sun protection. Perfect for the modern, educated woman who wants powerful actives but does not want to compromise on the beauty aspect.
Dr Zamani explains "Skincare is the first line of defence and the first line of attack to combat skin imperfections. Regardless of the season, commitment to a simple skincare plan is critical to successful results and I believe in the 3-pronged approach to skin: Reveal, Enhance, Protect.
Reveal and prep skin with gently but effective cleansing and exfoliation. Enhance the skin with powerful actives to fight oxidative damage, promote collagen production and diminish fine lines, wrinkles, and pigmentation for luminous, radiant skin. Using at home treatment regimens to bolster anything done at the doctor's office. And to protect skin from pollutants and environmental aggressors.
Simple, clean, effective skincare that will help improve the skins barrier, protect the skin (SPF) and nourish by adding serums with high antioxidant quantity. This will help strengthen the skin (think Vitamin C, E and resveratrol). The ever-growing number of anti-aging procedures and products can be confusing. Even knowing what to apply when, and in what order."
Tell me more about revealing my skin…
In order to reveal, skin must be adequately cleansed and exfoliated.
Cleansing helps remove make up, oil, debris, bacteria and helps keep your pores clean.
Exfoliating can be done either mechanically (think scrubs) or chemically (with enzyme-based ingredients). The benefit is to remove dead skin cells, stimulate the production of epidermal growth factor, accelerate cell turnover and provide a clean canvas to all better product penetration.
I recommend MZ Skin's Cleanse & Clarify, Dual Action AHA Cleanser & Exfoliating Mask which are both carefully formulated with a blend of Alpha Hydroxy Acids and Fruit Enzymes to cleanse and exfoliate without irritation for a refined skin texture and pores, hydrate and to boost collagen production.
And enhancing…
To enhance the skin, we need to nourish it with antioxidants, retinols and other key ingredients. Vitamin C should be in every skincare routine as it helps stop free radicals created by UV rays from damaging the skin while encouraging collagen synthesis. Similarly, Vitamin E is another antioxidant that fights inflammation while keeping the skin hydrated. Hyaluronic Acid is another key ingredient in skincare and many products contain this hydrating component to help maintain and restore skin moisture and immediately plump skin.
I recommend MZ Skin's Brighten & Perfect 10% Vitamin C Corrective Serum to activate collagen production, protect against premature ageing and reduce the effects of sun damage. This peptide-rich formula helps control melanin production to guard against hyperpigmentation and age spots. Perfect for post summer holidays fight against pigmentation.
By protecting the skin, do you mean SPF?
When it comes to protecting the skin, we all know that UVA accelerates skin ageing and if you exposure your skin to sun without protection, you will counteract all the nurturing you are giving to your skin. Regardless of the season, SPF is critical to prevent accelerated ageing and more importantly to decrease the risk of skin cancer.
I recommend MZ Skin's Hydrate & Nourish. This daytime moisturiser features a pioneering combination of encapsulated (non-irritant) Retinol and SPF 30 to simultaneously refine the complexion and protect the skin. Retinol boosts collagen production and smooths fine lines and wrinkles, while the addition of SPF 30 protects from UVA/B rays and free radical damage. Rich in Hyaluronic Acid this moisturiser helps restore hydration, leaving the complexion smooth and supple and skin tone brighter.
What about layering in the morning versus the evening?
Skincare that you'll use in the morning will be different from your evening routine which further simplifies the number of steps and products you need to use.
AM routine is all about sun protection and antioxidants, protection from pollution and environmental factors. If you sleep with a clean and moisturised face at night, you do not need to double cleanse in the morning. Dr Zamani only recommends double cleansing for those wearing a significant amount of make up or if their environment is such that it is more beneficial.
Since your skin repairs itself at night, your night time routine should be all about treatments and regeneration. MZ Skin's brand-new MISA LA Night Time Ritual set caters to that perfectly by further enhancing and fortifying the skin overnight, with antioxidant rich products such as MZ Skin Rest & Revive and Replenish & Restore. These will rehydrate whilst building up antioxidant protection whilst you sleep.