How to Spring Clean your Skin Care Regime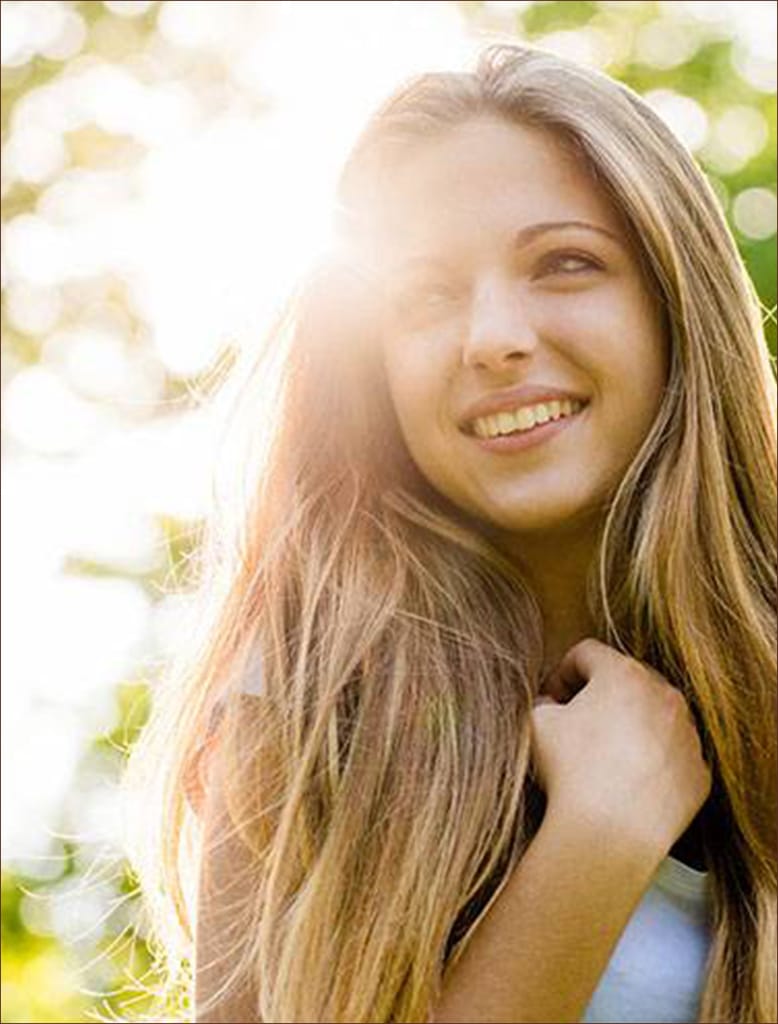 It's finally feeling like spring, meaning an altogether different climate – excellent for the soul but sometimes problematic for our skin. To give us all a new season boost, we've asked Dr. Zamani how she suggests changing up our skincare routine for spring.
Tips to help spring clean your skincare regime
Sweep away dead Winter skin cells
"If you introduce one new step to your spring skincare, make it chemical exfoliation," Dr. Zamani advises. "This quite literally sweeps away dull cells on the surface of the skin to make way for the fresher, plumper cells underneath to reveal brighter, softer, fresher-looking skin.
"You'll also improve the efficacy of anything you apply afterwards, as the dead cells that act as a barrier to the active ingredients in your creams and serums will have been removed."
MZ Skin Radiance & Renewal AHA Refining Mask deeply exfoliates to help clear congested skin.  A 8.5% concentrate fruit acid complex stimulates cell turnover, refines pores and helps to eliminate pigmentation.
Give your eyes some TLC
With Spring seasonal allergens, puffiness around the eye may become more apparent. An eye cream formulated specifically to address this could be a better option.
MZ Skin Depuff & Define Contouring Eye Rescue is a high potency caffeine and peptide complex to counter fluid and fatty deposits that can lead to puffiness and bags. Cellular boosting and pigmentation correcting actives help diminish the signs of shadowing and dark circles. Skin tone is improved by strengthening the cellular matrix beneath the skin's surface.
"Also, try applying it in the evening rather than in the morning – and while it's habit for most of us to apply eye cream as a last skincare step, try putting it on before your moisturiser rather than afterwards, so it's going directly onto bare skin," Dr Zamani advises.
To reduce any puffiness caused by spring pollen, add a light massage around the eye area, helping drain away excess fluid. Using your ring finger, circle the skin around the eye bone. Doing this while you apply your eye cream will help it pack an extra punch. The MZ Skin Rose Quartz Gua Sha treatment relaxes the muscles, gets energy and circulation moving and reduces any puffiness. It boosts blood flow by up to 400 percent, which takes away toxins and brings in oxygen and nutrients.
Deep clean your skin
"My rule is that if I've worn makeup or sunscreen that day – both of which are designed to stick to the skin – I'll double cleanse that evening," says Zamani.
If you want to really boost your routine for spring, leave the MZ Skin Cleanse & Clarify Dual Action AHA Cleanser on your skin for 8 minutes to provide a deeper exfoliation. It is formulated with a blend of Alpha Hydroxy Acids and Fruit Enzymes to cleanse and exfoliate without irritation for a refined skin texture. The perfect prep to reveal smoother, brighter, and more radiant skin. Finish with your usual skincare routine.
Increase your SPF in Spring
Zamani is a huge advocate for SPF 30 all year round and to increase to SPF 50 during the summer, sun or ski holidays.
Look for an SPF30+ with both UVA and UVB protection that's light enough for your foundation to glide on top.
Most SPF in make-up is not sufficient coverage because not enough is used, and secondly the SPF is frequently factor 15. In this case, layering sunscreen protection is key. I always recommend a day cream containing sunscreen (such as the MZ Skin Hydrate and Nourish with SPF 30), and then make up with SPF.
Tint & Protect SPF 30 Tinted Moisturiser is activated by a high molecular weight Hyaluronic Acid, Kahai Nut Oil and encapsulated Vitamin C to intensify moisture levels and revitalise cell growth. Full spectrum UVA and UVB coverage protects against harmful photo-ageing and defends against environmental damage while the tint corrects skin imperfections and finishes the skin with a youthful complexion. Skin is left protected, luminous and with a healthy glow all year round.
Source lighter formulas for Spring
Spring is the perfect time to ease back on rich, thick creams. As well as being far more hydrating, lighter textures penetrate further, carrying firming and brightening ingredients deeper into the skin, rather than sitting on the surface where they can't do as much good.
MZ Skin Hydra Boost Ampoules provide a restorative 5-day programme to help dehydrated skin with 10 targeted, serum-filled ampoules (for use day and night). Each powerhouse formula is carefully designed to replenish essential moisture levels; the key to calm, balanced and glowing skin. Micro-molecules of hyaluronic acid penetrate deeply to achieve optimal hydration and reveal a youthful radiance. Soothing botanical extracts and barrier-boosting antioxidant vitamins instantly reduce inflammation while boosting the skin's long-term defences. These easily absorbed serums are a perfect addition to a light Spring regime!