International Women's Day, you're worth a celebration!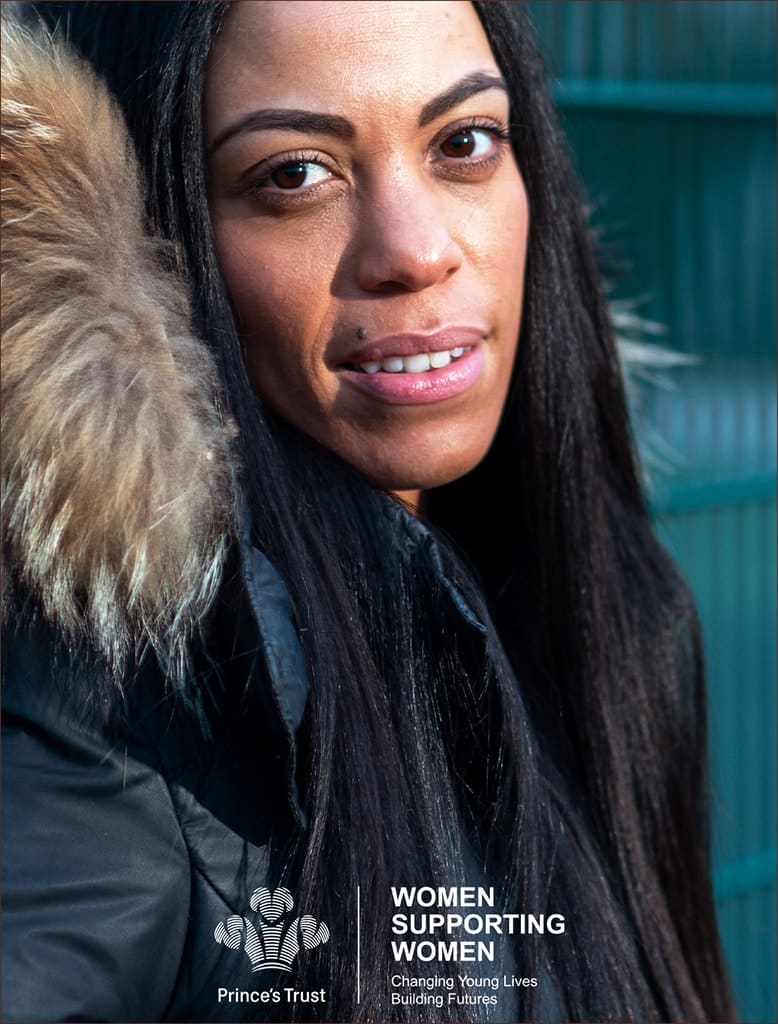 On Monday 8th March 2021, MZ Skin is celebrating, with the rest of world, International Women's Day; a global day celebrating the social, economic, cultural and political achievements of women. The day also marks a call to action for accelerating gender parity.
Furthermore, we're delighted to be partnering with The Princes Trust and supporting their #changeagirlslife campaign this International Women's Day.
What is the #changeagirlslife campaign?
The #ChangeAGirlsLife campaign aims to support young women who are struggling to find a job or losing hope for the future. The money raised will help support young women across the UK to receive life-changing support and guidance from The Prince's Trust, enabling and empowering them to move forward with renewed confidence into a job, training, further education, or to start a business.
The Prince's Trust works with thousands of young women every year to support them with the confidence and skills they need to move into their next stage in life. Many have come from unstable backgrounds ranging from poor mental health, growing up in the care system, victims of sexual abuse, involvement with the criminal justice system and long-term unemployment.
Frances Milner, Director of Fundraising at The Prince's Trust, said: "The pandemic has impacted all of us – and for many young women, their challenges seem insurmountable. During the pandemic, they may have lost their jobs, taken on greater caring responsibilities, been affected by domestic violence or mental illness. The Prince's Trust helps these young women re-build their lives.
"The #ChangeAGirlsLife campaign aims to harness the power of brands and raise life-changing funds around International Women's Day. It is more important than ever that we work together to support young women in the UK and drive real change for the next generation."
How is MZ Skin supporting the cause?
For every Soothe & Smooth purchased via www.mzskin.com, we will be donating £5 to The Prince's Trust. This will help young women achieve their potential by developing the skills and confidence they need to live, learn and earn.
Specifically, why does the cause resonate with MZ Skin?
MZ Skin is one of a handful of medically endorsed and scientifically proven skincare created by a woman for women. It is a concise, precise skincare range with potent actives and intelligent formulations to reveal, enhance and protect the skin while also providing a beautiful sensory experience.
It is free from parabens, artificial fragrances and silicone. Skincare products have also been clinical trialled for efficacy.
How will Soothe & Smooth benefit me?
Soothe & Smooth Hyaluronic Brightening Eye Complex contains a tripeptide to stimulate collagen and elastin. Albizia Bark Extract detoxifies and strengthens capillaries, reducing dark circles and puffiness. Hyaluronic Acid and Ceramides restore moisture and plump and smooth fine lines. It also:
Is clinically proven to reduce dark circles and wrinkle depth in 30 days
Provides long-lasting hydration with a 22% increase in moisturisation
Ophthamologically tested to prevent irritation around the eye
Blurs imperfections and brightens
Soothe & Smooth is MZ Skin's most iconic product as it hails from Dr. Zamani's expertise as an oculoplastic surgeon.
Why does Dr. Zamani recommend an eye cream?
"Creams for the periorbital area are preferable as they tend to be thicker than serums. Given the delicate and thin nature of the periorbital area, eye creams are formulated with better penetration of actives and retention of hydration for this area.
It is important to note that with the application of eye products, the biggest mistake people make is that they apply the product too aggressively or they do not use enough. Also, many people forget to use sunscreen which is very important as the periorbital area is very delicate and sensitive.
When treating the periorbital area, it is important to look for ingredients that have potent antioxidants which protect from free radical damage and promote collagen production.
There are many different aspects of periorbital ageing that are overlooked and must be considered. Of course, there are dynamic rhytides (or wrinkles) that are a direct consequence of emotion; however, with proper skincare, we can slow the rate of rhytide formation, keeping a rejuvenated and more youthful appearance for longer. With all of this in mind, the answer to a more youthful complexion may not lie in simply focussing on the age lines, but rather on creating a more radiant and hydrated eye area. It is our goal to maintain healthy, radiant skin with proper skincare to reveal, enhance and protect the face and the area around the eye. The more hydrated the skin, the less vulnerable we are to the signs of ageing."
In celebration of women, and International Women's Day we also took 5 minutes with Maryam to ask some women-focused questions we thought may also inspire you this Monday too…
What's the biggest challenge you've faced in your career as a woman?
Now that I am a mother, I sometimes find it challenging to create a balance between work and family life. Like all women, I want to give my all to my family and my business. However, I am adaptable, solutions oriented and hard-working; three important attributes that help overcome any potential obstacles that may come my way.
What is your biggest achievement?
This is a difficult question!  I am proud of so many small moments as well as the obvious ones. It has been humbling and so rewarding to create a high performance, clinically proven gorgeous skincare range that embodies all the elements that hold true to my ethos to reveal, enhance and protect healthy skin.  And to have this dream sold globally makes my heart smile.
What's next for you and your business?
Strategic growth! I would like to continue to launch key skincare products and expand globally while keeping true to our brand ethos.
Who is your female role model?
I have a lot of really fabulous women around me who I feel really bring me up. These women are really on top of their game. I actually find this a really hard question because I love being around people who have gone out and taken a risk and said: 'You know what, I'm going to try this' and then making it work and then sometimes having it explode is just phenomenal. Inspiration just comes in the strangest of forms and surrounding yourself with people who are amazing just lifts everybody up. We are raising the bar, collectively.
What piece of advice would you give to other women?
You have to trust your instincts. No one knows you better than yourself. If there is something inside you that doesn't sit right, listen to it. Don't second guess yourself. Sometimes we are all a little insecure, myself included, and I'll listen to someone else, even though I know in the back of my mind and in my heart that it is not the right option. With time, I usually revert back to where I started. Trusting your intuition is really important and don't get too stressed over the small stuff.
We all wish you an elated International Woman's Day and hope you'll help us support The Prince's Trust and the #ChangeAGirlsLife campaign with a purchase of Soothe & Smooth.