Thanksgiving, with Dr Zamani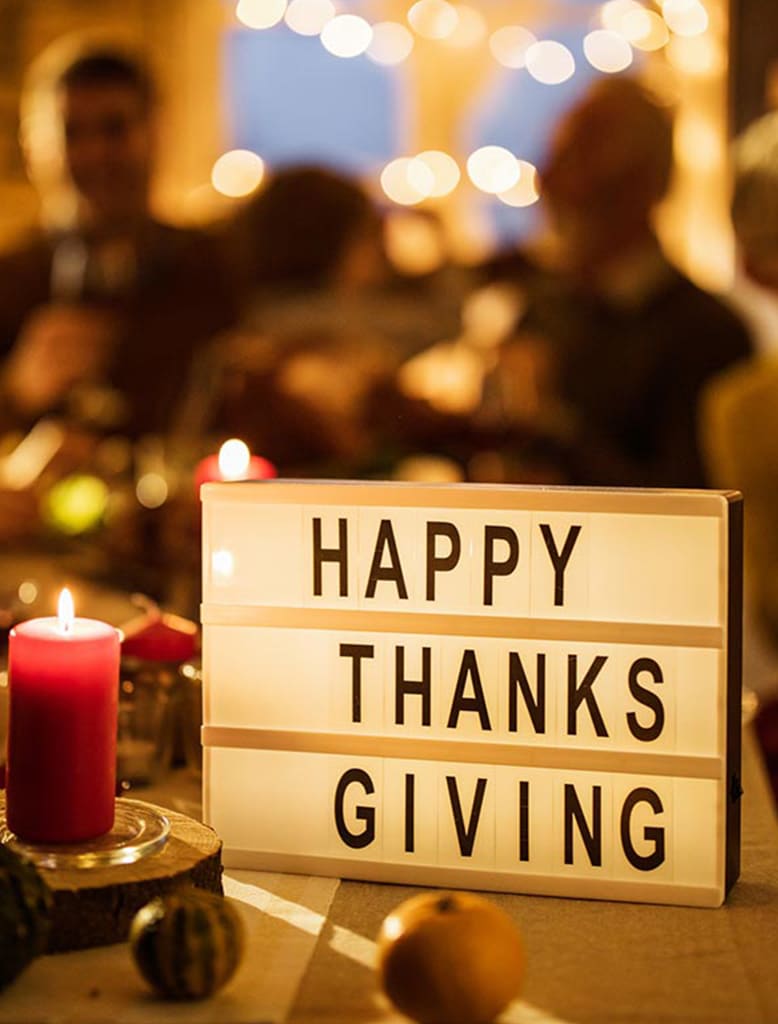 Thanksgiving Holiday falls on the fourth Thursday of November in celebration of the harvest and other thanks of the past year. There is reason why Thanksgiving falls when it does each month, and it's based on the history of Thanksgiving.
What's the history behind Thanksgiving?
The American holiday is particularly rich in legend and symbolism, and the traditional Thanksgiving meal typically includes turkey, bread stuffing, potatoes, cranberries, and pumpkin pie.
The story dates to 1939, when President Franklin Roosevelt decided to shake up the tradition in the name of capitalism.
With this decision, Roosevelt, attempted to extend the Christmas shopping season, which generally begins with the Thanksgiving holiday, and to boost the economy by moving the date back a week, to the third week in November.
Many mark this date as also the birth of Black Friday.
It is widely believed that Thanksgiving is modelled on a 1621 harvest feast shared by the English colonists (Pilgrims) of Plymouth and the Wampanoag people.
When is Thanksgiving this year?
Thanksgiving Day will be celebrated on Thursday, November 25, 2021.
Here we asked how Dr Zamani celebrates Thanksgiving at home in the UK.
Do you have a celebration at your house with friends, and family?
Well, in the states absolutely everyone gathers at my parents' house for a huge Thanksgiving celebration. It's my absolute favourite holiday and all about relaxing, enjoying each other's company and EATING!
Traditionally my brother takes all the kids and fires rockets. Random but so fun. Sadly, this year we cannot be in the USA. Instead, when we are in London I organize a little feast at home. Not quick like my parents' but it is still warm and festive.
What do you have for dinner – typical Turkey, with all the trimmings?
Turkey, mashed potatoes, sweet potatoes, brussels sprouts, apple pie, gravy, and all the dressings!
Do you like to have a Post-Thanksgiving lunch walk for some daily exercise, or a family film on the sofa?
Thanksgiving is for lounging and I definitely take the day to relax and chill. There is usually football on in our house followed by a movie!
Do you exchange gifts? If so, what is top of your wish list?
We don't exchange gifts during Thanksgiving, it is all about yummy food. Totally a no stress holiday that revolves around being with one another and enjoying the moment.
What are you most thankful for in 2021?
I am always most thankful for my family and our health. First and foremost!
What are you looking forward to in 2022?
Hopefully travelling a bit more and finding a bit of balance once the pandemic craziness dies down.
As a final note, I would like to say a huge thank you to all our MZ Skin glow getters that continue to support us and share our love for MZ Skin. There are a lot of exciting plans next year which I cannot wait to share with you all. In the meantime, I wish you very happy Holidays.