What does gold do for the skin?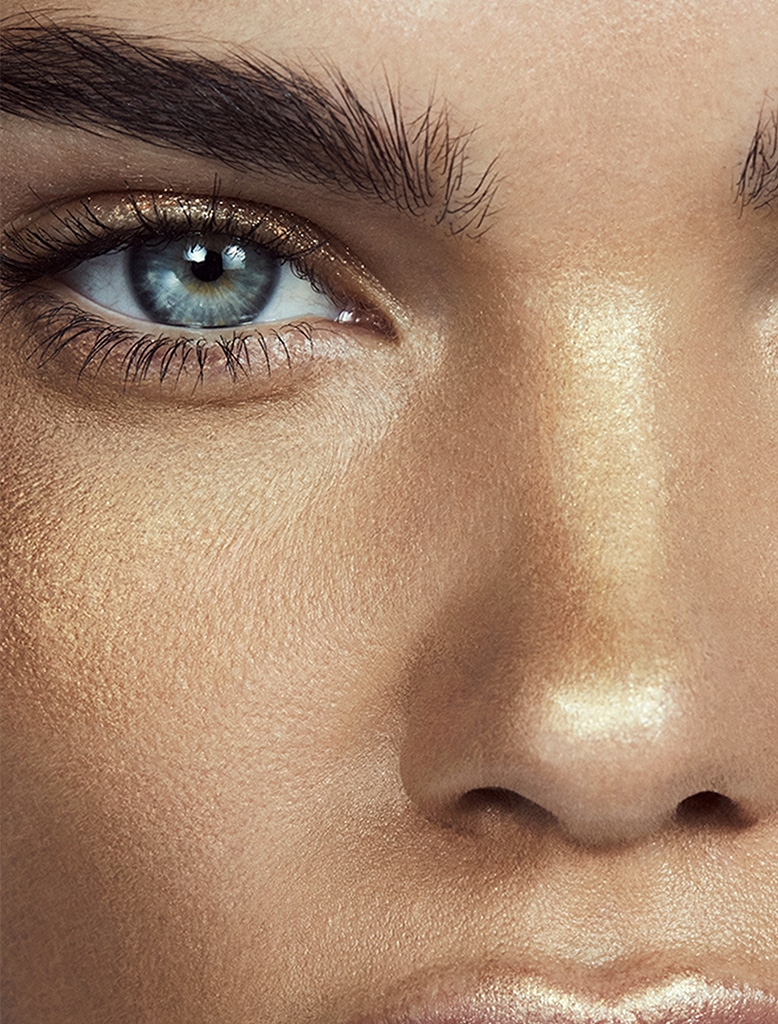 Gold is used as an anti-ageing ingredient, as it is believed to help reduce inflammation, due to antioxidant properties. Therefore, it can be effective in neutralising damage caused by free radicals, which are formed by environmental aggressors, such as UV rays, smoke, pollution and lead to premature signs of ageing.
When applied topically, gold also brightens the skin by reflecting light and therefore making the skin appear more luminous. Our MZ Skin Lift & Lustre Golden Elixir Antioxidant Serum mimics this quality for instant radiance.
What sorts of skin types is gold best for and why?
Due to gold's anti-inflammatory properties, gold can address many skin conditions such as acne and hyper pigmentation. Gold is safe to use on all skin types at all ages. Dr. Zamani believes the skin is the canvas and we need to nurture and protect it from as early as our 20s so that we can enjoy healthy, glowing beautiful skin for the decades to come. While it is never too late to start, we know that starting early will help slow some signs of ageing, such as fine lines, wrinkles, pigmentation and uneven skin tone.
Sunscreen is the obvious protective mechanism but does not block all the free radicals produced by UV exposure.
What should you look out for in a skincare product if you want to include gold in your routine? Any red flags?
There are two main types of gold that are commonly used in skin care. Colloidal gold is one and is small particles of gold that are suspended in a liquid formula. It is also sometimes referred to as "nano gold," which is colloidal gold broken down into very small particles through nanotechnology.
Then there is 24K gold, the purest form. There are not many studies on the dermatologic use of gold yet, but the studies that have been performed support several claims regarding the benefits of gold on your skin.
Colloidal gold, in fact, is sometimes injected by doctors to treat rheumatoid arthritis. There is some theory that the same healing properties could also help with collagen and elastin loss.
Is gold as a skincare ingredient worth the hype?
It is fascinating to know that there's evidence that goes as far back as 2500 B.C. with gold being used in traditional Chinese, Indian, and Arabic medicine. It is definitely an ingredient that is being used a lot more in skincare as it is an antioxidant with anti-inflammatory properties that helps reduce skin redness, protect skin and give skin a beautiful glow.
What MZ Skin products include gold in their formulations?
Hydra Bright Gold Eye Masks are gold infused eye treatment masks saturated with a complex of active ingredients to smooth and minimise the appearance of fine lines. They also contain collagen, hyaluronic acid and seaweed to brighten dark circles, reduce puffiness and restore hydration. Improves elasticity and firmness around the eye.
Hydra Lift Gold Face Masks transform dull, lacklustre skin. Saturated in gold nano particles, Niacinamide, Vitamin C and Collagen to plump and firm the skin. They brighten and restore radiance, hydrate and smooth fine lines and wrinkles for a rejuvenated complexion.