What is an Essence and Why you need it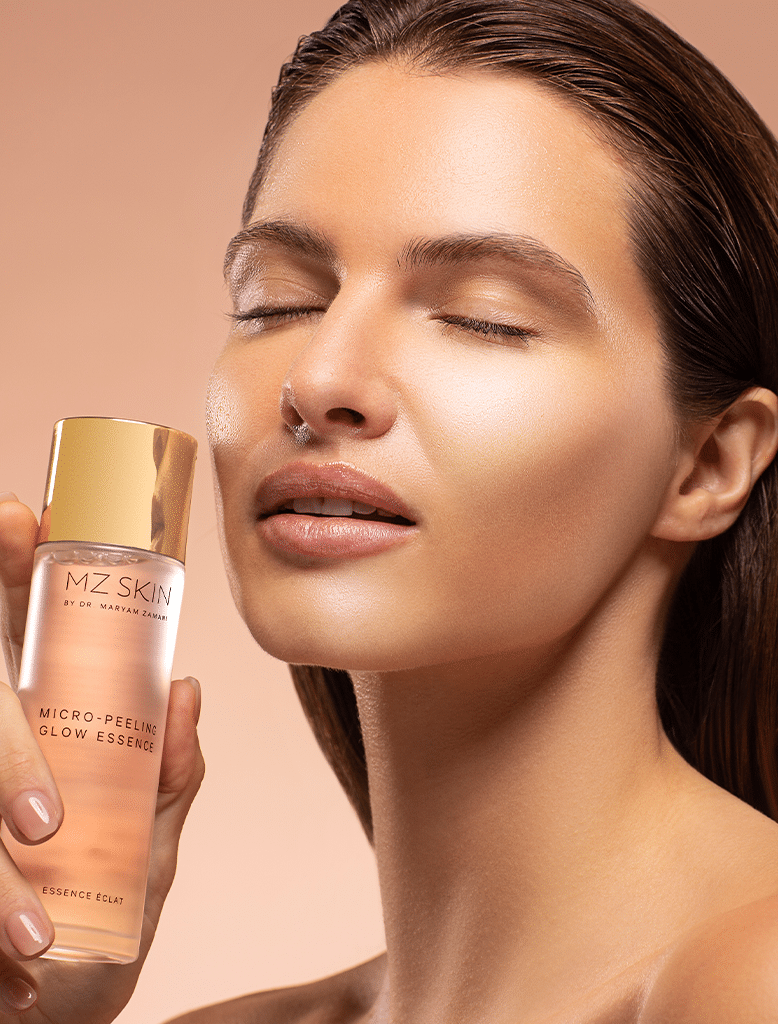 Doctor's Guide to Essence and how to incorporate it into your skincare routine for best results
What is an Essence for skin?
Essence usually is a thin, watery skincare leave-on treatment designed to help prep your skin for moisture and enhance the penetration of your more potent skincare products. Essence differs from toners, which are more designed to cleanse the skin and serums, which are more created to address specific skin concerns, like pigmentation or fine lines.
How to use our Micro-Peeling Glow Essence?
Ensure your face is fully cleansed before applying. Soak a cotton pad with the product and sweep over a cleansed face, neck and chest avoiding the eye area. Then follow up with an eye cream, serum and moisturiser, plus SPF if using in the AM. Use 2-3 times per week for best results.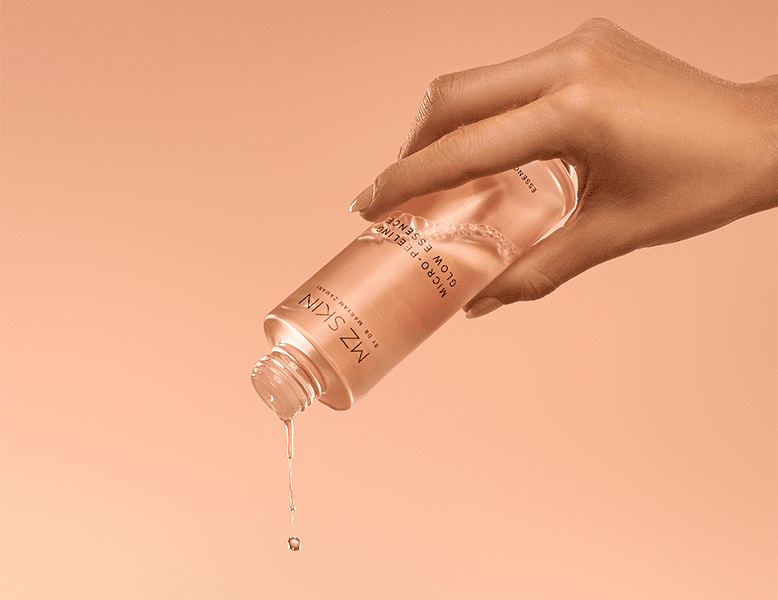 Dr. Maryam Zamani explains
"I created this multi-tasking, glow-boosting essence combining 7 powerhouse actives that work synergistically to resurface and renew while replenishing and hydrating the skin." – Dr. Zamani
Benefits & Ingredient Spotlight
5% Azeloglicina™ improves the appearance of pigmentation, brightens the complexion and reduces redness
3% Succinic Acid clears and decongests pores for clearer skin; Helps control oil production
2% Tranexamic Acid significantly reduces the appearance of hyperpigmentation, brightens and evens skin tone
Mandelic Acid (AHA) gently exfoliates skin to smooth and slough away excessive build-up of dead skin on the surface
Gluconolactone 1% (PHA) rids skin of dead cells to reveal a brighter skin tone and increases hydration
Microalgae complex uses a smart technology to visibly reduce dark spots and hyperpigmentation without lightening the overall complexion, preserving the natural skin tone
Hyaluronic Acid complex delivers short and long-term hydration while lifting and plumping the skin
pH 4.7–5.2 to support the skin's natural barrier
Dermatologically tested; Suitable for sensitive skin
If you wish to know more about Micro-Peeling Glow Essence or build a custom routine tailored to your needs, book a complimentary 1-2-1 virtual consultation with our skincare expert – book here.