Hydra-Bright Golden Eye Treatment Mask
Pack of 5
TREATMENT
Contains Nano Gold particles for better penetration to add radiance and luminosity
Diminishes the appearance of puffiness, fine lines and wrinkles with instant results
Can be used as an emergency treatment for a special occasion and to restore radiance to tired eyes
Q. Should I wash my eyes after using the mask?

A. No, we recommend you gently pat the serum around your eyes until it is fully absorbed. Your eyes won't want to miss out on all that goodness!

Q. Is this suitable for Vegans?

A. Yes
Post cleanse, gently place the mask under eye area and leave on for 15 minutes. To soothe and cool, place the eye mask in the refrigerator 5-10 minutes before use. Use twice a week for maximum results.
EYE RESCUE TREATMENT TO RELIEVE TIRED AND WEARY EYES
Apply CLEANSE & CLARIFY Dual Action AHA Cleanser & Mask to gently cleanse the eye area. Remove with damp cotton wool
Apply HYDRA-BRIGHT GOLDEN EYE Treatment Mask and leave for 15 minutes. Peel off and remove residue
Gently dab on SOOTHE & SMOOTH Collagen Activating Eye Complex to finish the treatment
Water (Aqua), Glycerol, Propylene Glycol, Trehalose, Hyaluronic Acid, Acacia Senegal Gum, Dehydroxanthan Gum, Chondrus Crispus Extract, Hydrolyzed Collagen, Synthetic Fluoro Phlogopite, Phenoxyethanol, Rose Damascena Flower Oil.
Full ingredients list is subject to change.
"They leave under-eyes brighter, tighter and smoother".

"Take down inflammation instantly."
DIRECTIONS AND RITUALS
Watch Dr. Maryam Zamani on how to use and benefits of Hydra-Bright Golden Eye Treatment Mask.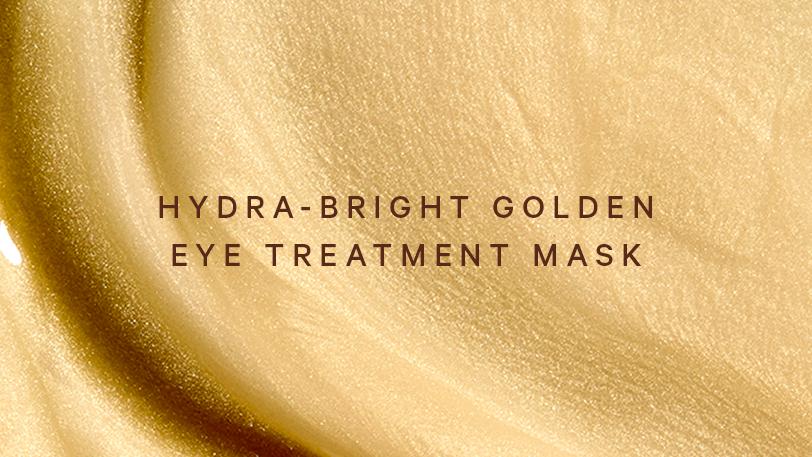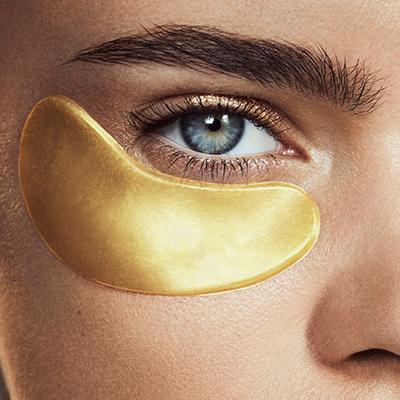 KEY INGREDIENTS
Nano Gold Particles
Benefit: Pure gold delivered through nano-technology to penetrate deep down into the skin's basal layer. Help to repair skin cells, protect from free radical damage, intensify moisturisation, boost microcirculation and repair sun damage. Skin is visibly brighter and more radiant.
Collagen
Benefit: Boosts collagen levels in the skin to plump and firm. Encourages the skin to produce more collagen.
Hyaluronic Acid
Benefit: Provides instant and long-term hydration; preserves collagen, plumps and smoothes the skin; prevents moisture-loss.
Crispus Extract
Benefit: Extracted from Irish Moss seaweed, rich in vitamins and minerals. Re-conditions and moisturises the skin.
DR MARYAM'S INSIGHTS
Masks come in packs of five and are one-time use.
Use up to twice a week for maximum effect.
Can be used as an emergency treatment for tired eyes or a quick-fix to smooth out wrinkles and promote radiant eye contours.
For a more soothing, cooling treatment, place the eye mask in the refrigerator 5-10 minutes before use.
For a mini-eye treatment, apply cleanser beforehand and follow with the eye cream.