Dr Zamani's in flight essentials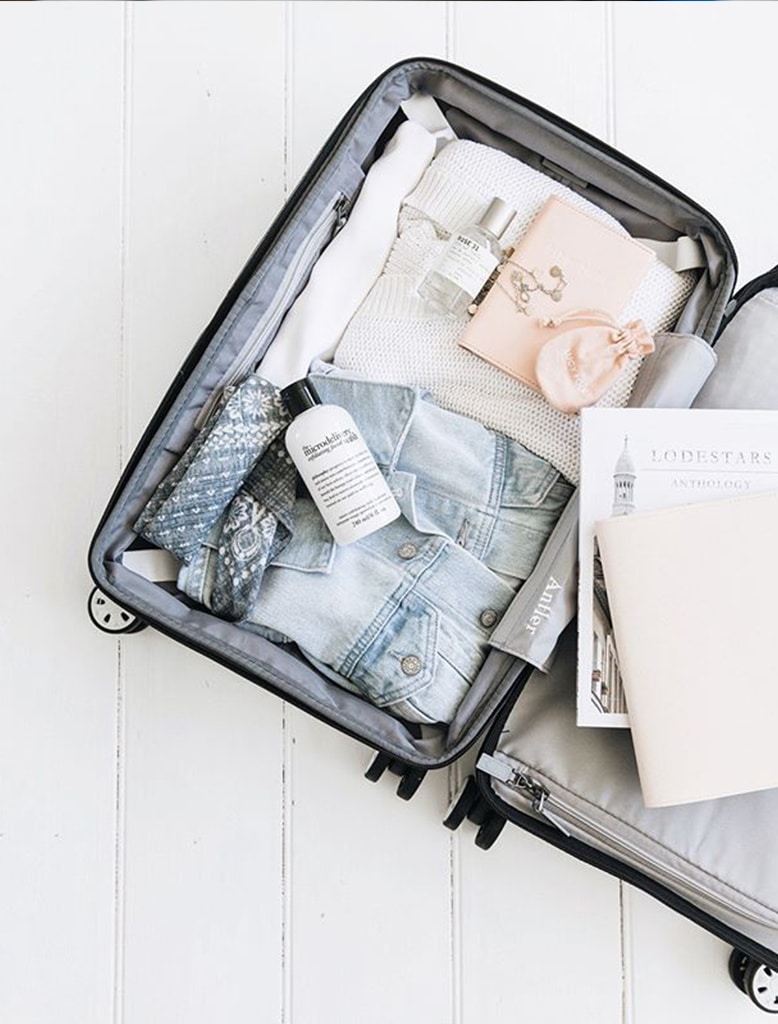 Flight Essentials – It's the time of year again where we all look forward to going home for the Holidays and spending them with family and friends. For anyone travelling further afield, MZ Skin has launched travel sets, just in time for some in flight luxury and added convenience.
You have the choice of 4 travel sets, carefully curated to nurture your skin on your travels, depending on your skin care needs:
Ultimate Serum Collection
Supercharge your travel regime with these results-driven serums, formulated with potent ingredients proven to transform the skin. Featured is a brightening vitamin C serum to plump, firm and even the skin tone, an antioxidant-rich hyaluronic serum to hydrate, smooth and illuminate, an advanced stem cell serum to target collagen and elastin and visibly repair signs of ageing, and an overnight retinol booster with encapsulated vitamin A to strengthen, densify and restore youthful radiance by morning.
The Brightening Collection
If you're lucky to be travelling somewhere sunny, reverse the appearance of hyperpigmentation, age spots, blemishes and dullness with this 5-step routine. Featuring targeted ingredients for a bright and even skin tone, the kit contains a resurfacing AHA mask for deep exfoliation, an illuminating vitamin C serum for skin tone correction, a youth-boosting retinol moisturiser to plump and perfect, a transformative stem cell and peptide complex for nightly restoration, and a reparative overnight booster with encapsulated vitamin A for skin renewal and radiance.
Glow Discovery Collection
Get party ready this festive season and discover the power of doctor-led skincare with this 7-step ritual for beautiful skin. The kit includes a resurfacing cleanser, a firming hyaluronic eye cream, a brightening vitamin C serum, a lifting antioxidant elixir, a retinol moisturiser with daytime SPF protection, a youth-boosting placenta and stem cell serum and a transformative overnight retinol booster with encapsulated vitamin A. The ideal introduction to MZ Skin.
Ultimate Age Renewal Collection
Lift, firm and smooth with this advanced facial, featuring 7 powerhouse formulas to visibly reverse signs of ageing. The kit includes a resurfacing AHA cleanser for deep exfoliation, a lifting Hyaluronic eye complex, an antioxidant-rich vitamin C serum to plump and smooth, an age-defence retinol moisturiser complete with SPF protection, a revitalising stem cell serum to strengthen and repair, a firming night-time recovery mask and an overnight retinol booster with encapsulated vitamin A for youthful density and radiance by morning.
We also asked Dr Zamani what her other in flight essentials will be as she flies home to Washington for the Holidays.
What book will you be reading?
Think Again by Adam Grant. It was recommended to me by a friend. I understand it's about the benefit of doubt, and about how we can get better at embracing the unknown and the joy of being wrong. As the MZ Skin team grows and evolves I also know there are learnings in it for me as a leader! Apparently, those who admit they don't know something and seek critical feedback lead more productive and innovative teams.
In-flight hydration heroes?
I always get a Camomile Tea, an uber large one to take on the flight. For skincare, I take Replenish and Restore to hydrate my skin topically, and of course the Anti-Pollution Hydrating Mist for a spritz of cooling refreshment every now and then in flight.
Skincare saviours?
Immediately, once I'm off the flight I'll use our Tone & Lift Facial Contour Roller to depuff my face and apply an Anti-Pollution face and eye mask to replenish lost moisture and detoxify the skin.
Do you carry snacks with you?
I don't like to eat much on a plane but in case I need a snack I take a few almonds with me. They're rich in Vitamin E which helps in reducing signs of ageing and nourishes your skin. Vitamin E has certain antioxidant properties that are known to block free radicals in the body that can play a large role in the ageing process.
What are your preferred magazines?
Harper's Bazaar, Vogue, Vanity Fair, and The Daily Mail. The pages of Vogue are like a visual treat – I find them very inspiring and anyone who knows me, knows my love of colour!
Do you listen to music – what album/artists would it be? I actually never listen to music on the plane – I much prefer having a catch up on iTunes!
How do you get comfortable? Pangaia tracksuit for sure, nice silky eye mask to cover my eyes for a better sleep, cashmere socks and a pashmina to wrap around my neck!
Do you write a journal? I wish I had the time! I'm always writing emails and WhatsApps…
From me, and everyone on the MZ Skin team, we wish you happy Holidays and safe travels!