How should I reinvent my skin care regime for Autumn?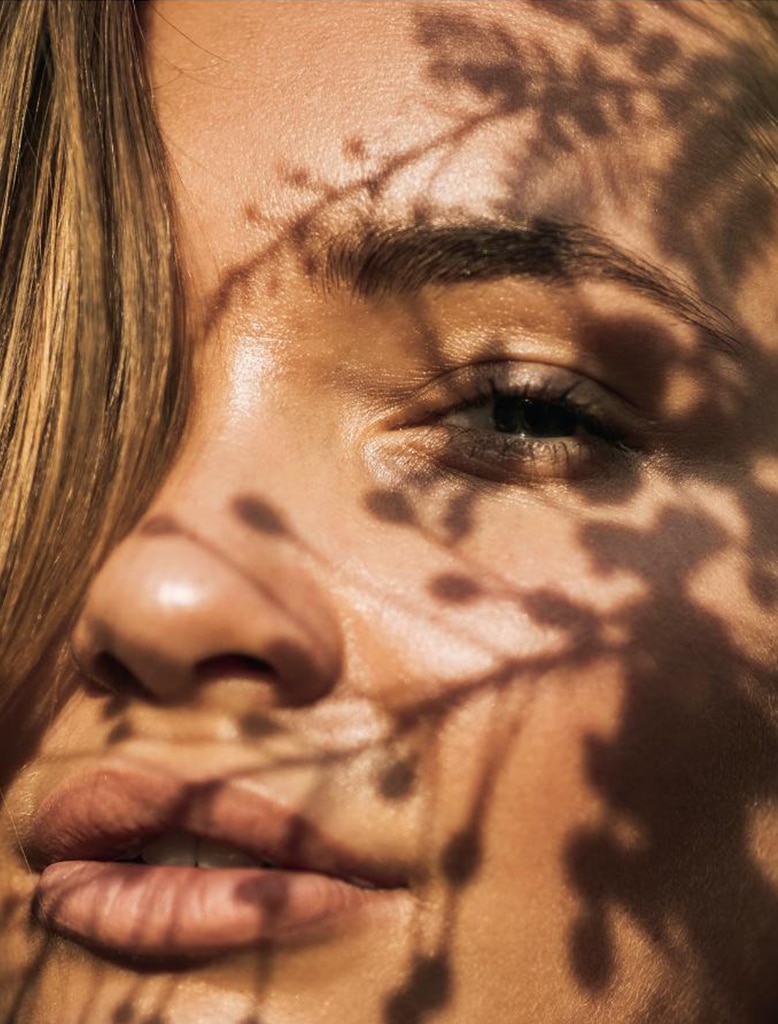 September, the onset of Autumn; the mark of cooler temperatures, central heating, warmer layers and a look at reinventing our skincare routines.
It's no wonder, really, since a summer has bestowed its mark upon our complexions – pigmentation from sun exposure, dehydration, and inflammation from one too many cocktails can, quite drastically, impact the way our skin performs, looks and feels.
Here we discuss with Dr Zamani our specific skin needs at the Autumnal time of year and how to reverse Summer's effect on our skin.
What does Autumn mean for my skin?
"Most commonly in the autumn months is the impairment and fragility of the skin barrier which can manifest as symptoms of dryness, sensitivity and a lacklustre look," says Dr Zamani. "Your barrier is like a raincoat – designed to keep things from reaching your body." When temperatures suddenly change and in windy and cold weather, our barriers become damaged and let pollution and other external aggravators penetrate easier and deeper into the skin, causing inflammation, sensitivity and redness.
What key ingredients should I look out for?
"Ceramides help lock in moisture. Hyaluronic acid tends to create moisture but needs to be well formulated in order to penetrate the skin. SPF is also still a benefit – year-round in fact, especially if you are treating pigmentation with Vitamin C and Retinol" continues Dr Zamani.
So how do we reinvent our routines to cater to this seasonal change?
The key rule is to keep things simple: "In the summer, we tend to use less product because we naturally have a healthy glow. Avoid overwhelming skin and keep your routine as simple as possible" says Dr Maryam Zamani.
Reveal new skin cells by regular exfoliation
Opt for chemical exfoliants like AHAs, "scrubs can create micro tears in the skin that can further impair the skin barrier and create more inflammation," says Zamani. "Lactic acid is a great chemical exfoliant as it hydrates at the same time as exfoliating."
MZ Skin Cleanse & Clarify Dual Action AHA Cleanser is formulated with a blend of Alpha Hydroxy Acids and Papaya Fruit Enzymes to cleanse and exfoliate without irritation for a refined skin texture. The perfect prep to reveal smoother, brighter, and more radiant skin.
Enhance the skin by introducing Retinol
Vitamin A is fantastic at increasing cell turnover, regulating oil flow and improving the appearance of pigmentation," says Zamani. "There is actually more and more evidence being found that it also helps to strengthen the skin's barrier, rather than make the sin thinner." This is great news for Autumn and the threat of a compromised skin barrier.
Retinol Skin Booster is clinically proven to reduce fine lines by 43% after 8 weeks. Formulated as a lightweight night serum, it utilises the skin-renewing power of retinol to re-build, smooth and repair the skin's surface. Encapsulation helps target skin cells where it would provide most benefit and enhances skin penetration and reduce the likelihood of sensitivities and dryness.
What else should I use in Autumn for pigmentation?
In addition to Retinol, and Vitamin C in the fight against pigmentation, Tranexamic acid, and alpha arbutin help reduce the amount of melasma produced by skin cells. MZ Skin Pigmentation Correcting Ampoules reverse the visible effects of ageing and sun damage with an intense brightening 7-day treatment programme, for use morning and night. 14 potent, serum-filled ampoules deliver an innovative combination of vitamin C, Tranexamic acid, alpha arbutin and antioxidant vitamins deep into the dermis to improve the appearance of pigmentation, discolouration and uneven skin in just one week.
Protect the skin with SPF
The biggest mistake we can make is not wearing SPF longer than summer. Our skin can be damaged by UV rays all year round so it's one product that you never need swap out.
Hydrate & Nourish Age Defence Retinol SPF 30 Day Moisturiser combines encapsulated (non-irritant) Retinol and SPF 30 to simultaneously refine the complexion and protect the skin.
Tint & Protect SPF 30 Tinted Moisturiser is activated by a high molecular weight Hyaluronic Acid, Kahai Nut Oil and encapsulated Vitamin C to intensify moisture levels and revitalise cell growth. Full spectrum UVA and UVB coverage protects against harmful photo-ageing and defends against environmental damage while the tint corrects skin imperfections and finishes the skin with a youthful complexion. Skin is left protected, luminous and with a healthy glow all year round.
The holistic approach…
Skincare is fundamental, but it's important to complement an autumnal skin routine with a nutritional and seasonal diet. "Autumn is the harvest season and we are incredibly lucky to have fresh, nutrient rich produce" says Zamani, "I recommend eating lots of squashes, like butternut and pumpkin, that are rich in beta-carotene to aid cell renewal, normal skin function and collagen production."
"I have also just invested in a great probiotic to improve my gut health for clearer skin, and an omega supplement to protect cells from the inside-out and keep moisture locked in."