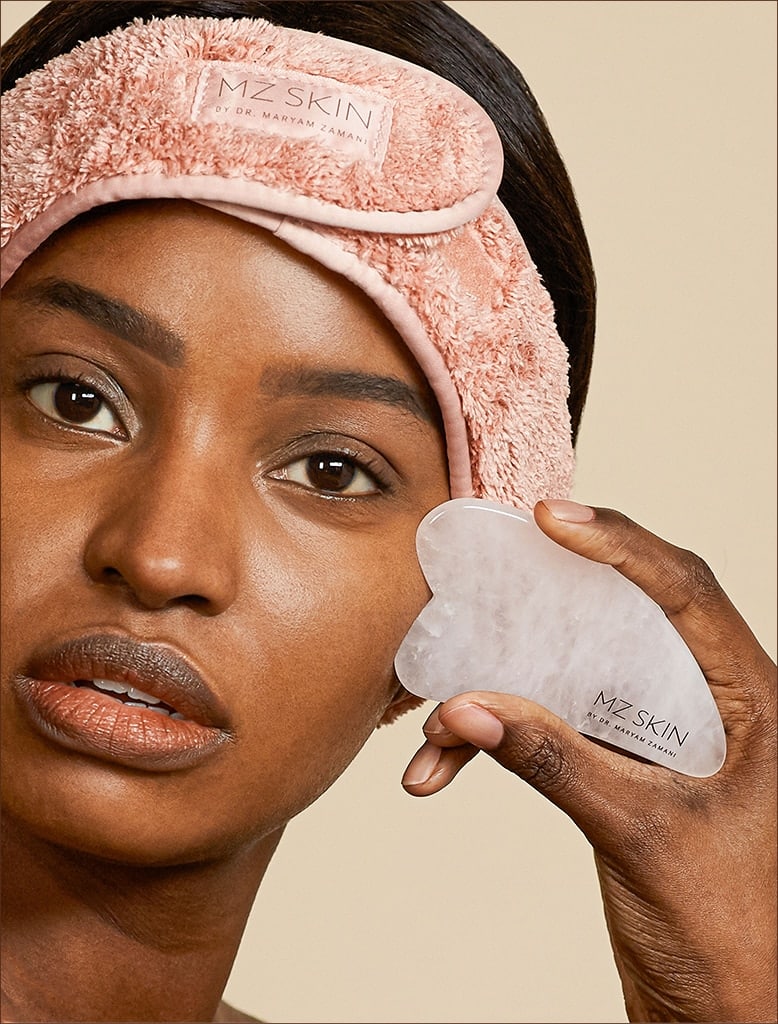 Gua sha, one of the oldest recorded forms of traditional Chinese medicine. But just recently, gua sha tools have surged in spas, on Instagram, amongst celebrity and so on but is the excitement to be believed. Let us explore this age-old treatment.
What does gua sha mean?
Translated, gua means press or stroke, and sha refers to a rash or redness, or  to "scrape away illness". Traditionally, it involves the use of tools such as bian stone, jade, or ox horn with lubricant liniment to scrape and rub parts of the body repeatedly in one direction. Based on traditional Chinese medicine theory, the aim is to activate blood circulation to dissipate blood stasis.
The theory provides not only the theoretical foundation for diagnosis, but also guides treatments such as acupuncture, massage, and cupping.
Historical records on gua sha go back to the Palaeolithic Age. When people fell sick or became unconscious, hands or stones were used to rub parts of their body to help alleviate the symptoms of disease.
However, the use of stones to scrape the skin and treat diseases have evolved throughout the ages, in line with Chinese medicine practices.
What beauty benefits does gua sha offer?
As explained by Dr Zamani, "Gua sha treatment relaxes the muscles, gets energy and circulation moving and reduces any puffiness. It boosts blood flow by up to 400 percent, which takes away toxins and brings in oxygen and nutrients.
Best described as a hands-on mix of massage and workout, it helps release tension (amazing for headaches and tight jaws) and leaves skin instantly more supple, glowing and healthy-looking. You are also creating a controlled trauma [that short-term flush of redness], which the skin then starts to repair by making new collagen."
How would I use gua sha to relieve headache?
The next time you feel a migraine or headache coming, use your gua sha to massage the tension areas of your face, such as the jaw, and then use the long edge to apply pressure over the forehead, above and below brow bones and the area between the brows.
You could also try using it on the scalp to relieve pressure around the temples and down towards the nape of the neck. Gua sha is by no means a replacement for normal migraine therapies, but it is certainly a helpful addition.
How do I incorporate gua sha into my daily beauty regime?
While traditional Chinese therapists work hard and deep – skin can be left bright red – for its beauty benefits, you need a lighter touch on the face.
Gua sha tools are pressed on the face in gentle, upward strokes. A few rounds of gua sha can tone the face while also increasing blood flow and stimulating the lymphatic system. Some even consider it a viable (and needle-free) alternative to line-eliminating procedures like Botox.
Unlike the jade roller, the angles on a gua sha tool allow you to apply more pressure to your skin for increased circulation.
What products would you recommend with a gua sha?
MZ Skin's Brighten & Perfect 10% Vitamin C Corrective Serum is formulated to activate collagen production, protects against premature ageing, and reduce the effects of UVA, and UVB rays. This peptide-rich formula helps control melanin production to guard against hyperpigmentation and age spots. Perfect too for a post summer fight against pigmentation.
Rest & Revive Night Serum and/or Replenish & Restore Night Recovery Mask. Both contain an innovative blend of ovine placenta and stem cells combined with peptides to detoxify, strengthen and repair the skin during its nightly rejuvenation. Stimulate collagen and elastin, replenish moisture to plump and smooth fine lines and wrinkles. Results in revived, hydrated skin and an even skin tone. Clinical studies showed 100% of patients reported improved skin smoothness.
Retinol Skin Booster is clinically proven to reduce fine lines by 43% after 8 weeks. Formulated as a lightweight night serum, it utilises the skin-renewing power of retinol to re-build, smooth and repair the skin's surface. Encapsulation helps target skin cells where it would provide most benefit and enhances skin penetration. Not suitable for those who are pregnant.
Step-by-step guide
You can use a gua sha on the face, body and scalp, and it's best to use with water, a serum or an oil (as recommended above) – but never on bare skin.
Hold the gua sha tool with the curved side to your face and glide it gently up and out, starting with the neck, jawline, chin and around the mouth, between three and five times per area. Always take short strokes in just one direction, not back and forth.
Next, press the tool flat to the skin, under the eyes or over any redness, to soothe and de-puff.
Work the tool in small horizontal strokes over the brow bone to lift or hold and press upwards between the brows to release tension.
Stroke down the neck, never upwards, to drain fluid.
If you want to reduce puffiness, work lightly, then more firmly, to relax muscles.
With all these beauty benefits in mind, MZ Skin is delighted to launch it's very own Rose Quartz gua sha on 31 March. Don't forget to tag your gua sha rituals on Instagram with the hashtag #MZGLOW