Serums 101: What, why and when to use a serum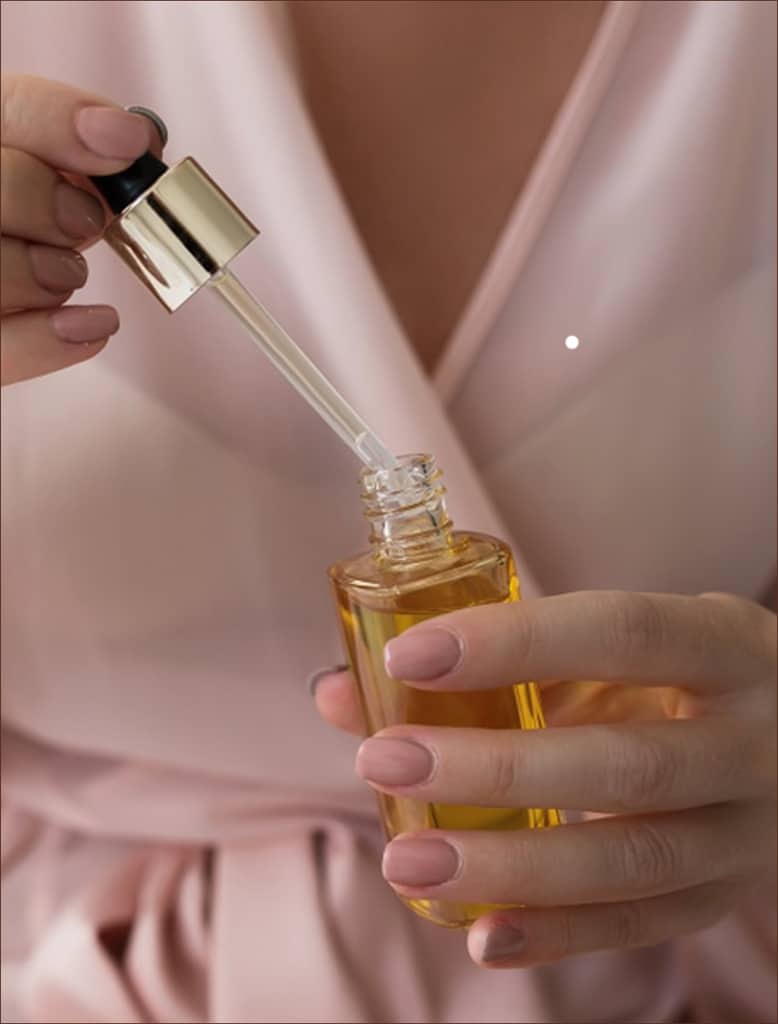 Serum is one of the most important steps in a skincare routine. An analogy I like to use is the boiling pot; it's the actual activity, what you're cooking. Then think of the saucepan lid as your moisturiser, it helps the activity happen at its fastest, it's optimum. Sealing the heat into the pan acting as a protective layer.
At MZ Skin our ethos is Reveal, Enhance, Protect with our array of serums accounting for the Enhance element. There are very few cure-all serums out there, and depending on the ingredients they feature, a serum will generally be an antioxidant, hydrating, anti-aging, brightening, or exfoliating serum. Each type caters to specific skincare needs and varies in when and how to use them.
With such a plethora of serums available on the market, and with so many options to pick from and each claiming that they solve a skincare concern, which serum do we pick? How many do we really need in our routine? When and how should we use them?
When should I apply a serum? Is it when the skin is damp? If so, why?
It is best to cleanse face and gently pat semi dry.
While the skin is damp, it is best to then apply serums which generally contain a higher concentration of actives. This is when the skin is more permeable, and penetration is improved.
Once the serum has been applied with upward sweeping motions to the face, from the décolletage and neck and has fully absorbed, eye cream, moisturizer, and sunscreen can be applied.
What serums are featured in the MZ Skin portfolio, and when should I use them? Here we explore the serums in the range.
Anti-oxidant Serums
These serums protect your skin from free radicals (UV rays, pollution, etc), which can accelerate the skin's aging process. Many antioxidants also provide other benefits like increasing collagen production or soothing irritations. For this reason, they are often the most popular serums as they're considered to target many skin concerns.
Add serums with high antioxidant quantity will help strengthen the skin. Antioxidants to look out for include Vitamin C, E and Resveratrol.
MZ Skin Lift & Lustre Golden Elixir Antioxidant Serum has a high concentration of Plant Stem Cells (Marrubium Vulgare Meristem Cell Culture) to fight free radicals. With light reflecting pigments it is also formulated to give instant radiance and can be pressed into the skin under or over make up to the high points of the face such as top of the cheekbones, or bridge of the nose.
As a weekly treat, MZ Skin Vitamin Infused Facial Mask serum is rich in Niacinamide and will soothe any irritation using a cocktail of anti-inflammatory ingredients including Liquorice extract and antioxidants such as Green Tea, Aloe leaf, and vitamins C and E.
When? Best in the mornings to protect your skin throughout the day. However, they can also be used at night.
Hydrating Serums
These are often packed full of humectants such as Hyaluronic Acid. They are formulated to draw and help retain moisture on your skin to keep it soft and supple. Below are our recommendations to treat dry or oily combination skin:
MZ Skin Hydra Boost Ampoules are super charged serums hydrate and soothe skin in just 5 days. This restorative 5-day programme combats stressed and dehydrated skin with 10 targeted, serum-filled ampoules (for use day and night). Each powerhouse formula is carefully designed to replenish essential moisture levels; the key to calm, balanced and glowing skin.
The micro-molecules of hyaluronic acid penetrate deeply to achieve optimal hydration and reveal a youthful radiance. Soothing botanical extracts and barrier-boosting antioxidant vitamins instantly reduce inflammation while boosting the skin's long-term defences. Plumping peptides target collagen production to visibly firm the skin and smooth fine lines and wrinkles.
When? Use once a month for best results.
MZ Skin Rest & Revive Night Serum contains an innovative blend of ovine placenta and stem cells combined with peptides to detoxify, strengthen and repair the skin during its nightly rejuvenation. Stimulate collagen and elastin, replenish moisture to plump and smooth fine lines and wrinkles. Results in revived, hydrated skin and an even skin tone. Clinical studies showed 100% of patients reported improved skin smoothness.
When? Mornings and evenings, after the rest of your serums and before your moisturizer. Since these moisturizing ingredients work close to the skin's surface, make sure to use your other serums first so they have a chance to reach into the deeper layers of your skin.
Brightening Serums
These are formulated to improve skin tone and clarity by preventing discolouration and dullness. Most brightening serums actually don't brighten your skin by getting rid of discolouration, but by preventing it from forming in the first place.
A lot of factors can trigger pigmentation to form and these brightening ingredients help stop the process so these dark spots never appear.
If you have existing dullness and discolouration you'd like to address, it's best to pair brightening serums with an exfoliating serum, and/or Vitamin A to get the best results. Of course, don't forget SPF!
MZ Skin's Brighten & Perfect 10% Vitamin C Corrective Serum is formulated to activate collagen production, protects against premature ageing, and reduce the effects of UVA, and UVB rays. This peptide-rich formula helps control melanin production to guard against hyperpigmentation and age spots. Perfect too for a post summer fight against pigmentation.
As a monthly treatment, or to intensify your regime as you prefer, we recommend Glow Boost Ampoules. These offer an intensive five-day radiance regime delivering single-doses of active skincare ingredients twice per day to help restore skin's youthful glow and natural luminosity. The regime is scientifically formulated with an innovative sequence of antioxidants and acids, including Vitamin C, Lactic Acid, Glycolic Acid, Meso Cocktail and Ascorbic Acid, which work together to brighten, hydrate and smooth the skin's complexion.
When? Morning or evening, but of course, don't forget SPF!
Anti-ageing Serums
Retinol is considered the holy grail in targeting fine lines and wrinkles, restoring firmness and stimulating collagen synthesis. The MZ Skin Retinol Skin Booster is clinically proven to reduce fine lines by 43% after 8 weeks. Formulated as a lightweight night serum, it utilises the skin-renewing power of retinol to re-build, smooth and repair the skin's surface. Encapsulation helps target skin cells where it would provide most benefit and enhances skin penetration. Not suitable for those who are pregnant.
When? After the age of 25, our collagen production starts going downhill, so it doesn't hurt to start using anti-aging serum in your early 20's. While peptides are gentle and can be found in a variety of serums, the anti-aging gold standard is tretinoin, the most potent (and irritating) form of vitamin A. Retinol and retinyl palmitate are gentler forms.
In the evening, unless your serum doesn't contain any vitamin A derivatives, then you can use during the day too.