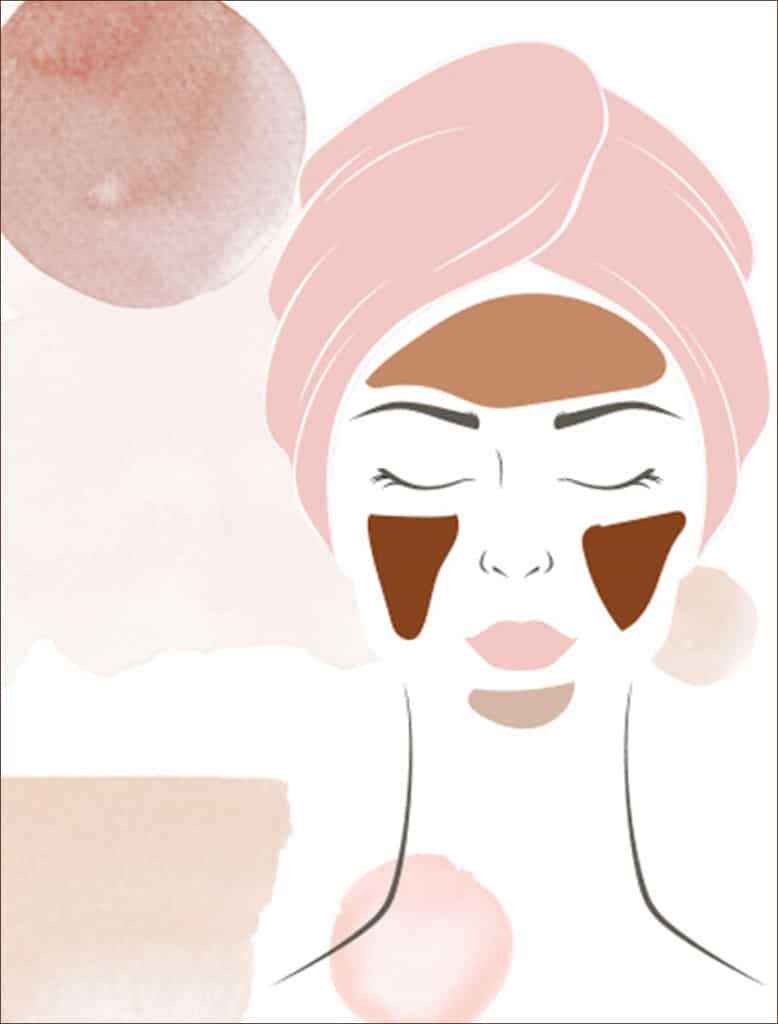 Until relatively recently, using a mask meant either hydrating dry skin or clarifying an oily one. It was a fairly straightforward choice with essentially two paths to follow. To say that the options have increased over the past few years is an understatement — the category has exploded, and the term multi-masking continues to be a popular phrase according to Google Trends.
With so many formulas, how do you choose the right mask/s?
At MZ Skin, we have formulated masks to suit all skin types and concerns, including line-smoothing, soothing, exfoliating and most recently, Anti-Pollution.
According to Dr Zamani, you shouldn't necessarily choose just one mask as it "cannot heal all," she says. Skin needs change monthly, and seasonally but at one time we may also experience a combination skin where it needs a plethora of skin treating ingredients.
what is the benefit of multi masking?
Different areas of your skin have very different requirements. For example, your under-eyes may be dry, your cheeks blemish-prone, and your nose oily. Instead of taking a one-and-done approach, try multi-masking: "It's the perfect opportunity to treat different spots with different needs at the same time, and allows you to take it to the next level by creating bespoke, tailor-made treatments," adds Zamani.
When is the best time to use a mask?
A freshly washed face before masking goes without saying, but the optimal time to apply multiple formulas is after showering as the steam helps open the pores. Also, for a dry skin, you can also use a mask to trap and retain moisture.
How do I know what combinations of masks to use?
Even if your complexion is parched and flaky, don't be too quick to reach for the most moisturizing formula you can find. Sometimes we think our skin is really dry, so we layer on thick hydrating masks when we should, in fact, try using an exfoliating mask to remove dead cells first.
MZ Skin Radiance & Renewal AHA Refining Mask is a perfect mask to deeply exfoliate and help clear congested skin further. If the congestion is through your t-zone, you may wish to apply this mask to that area only. Alternatively, to add an all over glow, apply a thin layer all over the complexion and follow with a vitamin C laden mask.
The MZ Skin Vitamin Infused Facial Mask is rich in Niacinamide and will soothe any irritation using a cocktail of anti-inflammatory ingredients including Liquorice extract and antioxidants such as Green Tea, Aloe leaf, and vitamins C and E. Vitamin E is a potent anti – inflammatory that soothes the skin.
Consider each area of your face is its own special snowflake and craves individual time and attention. Instead of sticking to a rigid regimen, it's best to assess your skin in the morning and evening to see what type of mask(s) you might need most. For example, if you were wearing a lot of makeup during the day, you may need a clarifying mask followed by a calming mask.
The MZ Skin Anti-Pollution masks offer a barrier against environmental stressors and urban pollutants such as blue light. Great if you're headed for a long day in the office at a computer screen.
Whichever mask you choose, don't forget to moisturize afterwards to seal the serum into the skin. At night a great option is Replenish & Restore Night Recovery Mask. This overnight hydrator contains an innovative blend of ovine placenta and stem cells combined with peptides to detoxify, strengthen and repair the skin during its nightly rejuvenation. Stimulate collagen and elastin, replenish moisture to plump and smooth fine lines and wrinkles.