Skin Analysis with VISIA, you're invited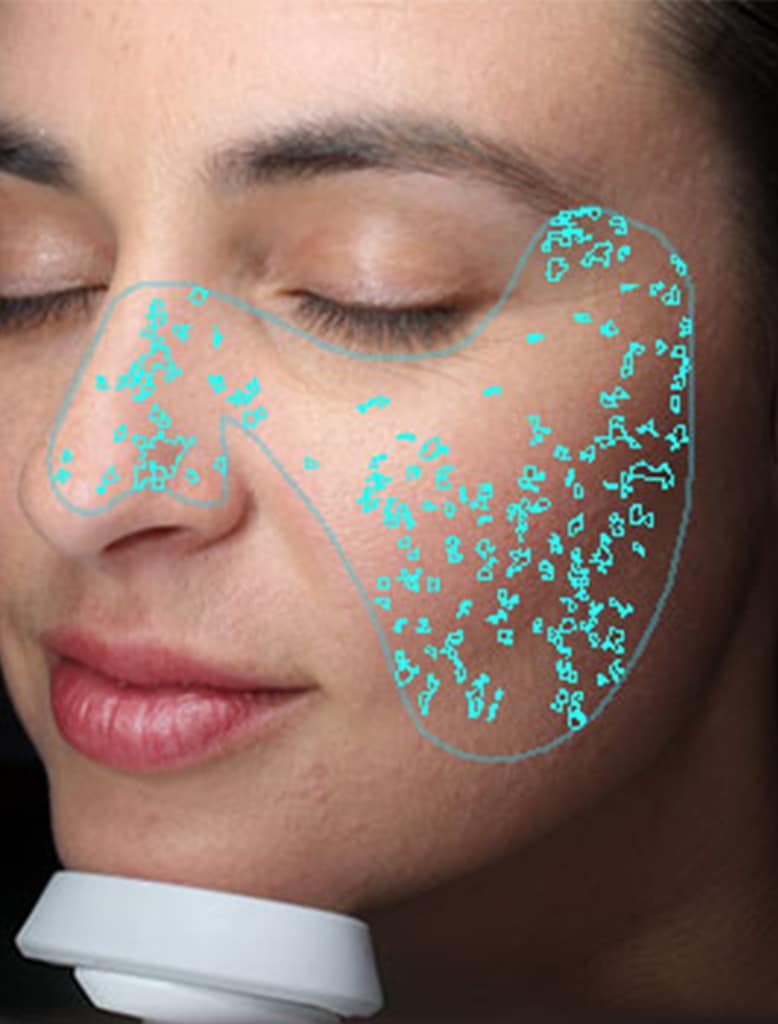 We're super excited to have unveiled our MZ Skin pop-up in Fenwick Bond Street last week and hope to welcome you in store soon. For a limited time only, we are offering an in-store experience in partnership with VISIA facial skin imaging technology.
What is facial imaging?
Facial imaging enables you to track treatment progress and outcomes effectively over time.
It can automatically identify the critical region for each complexion feature and VISIA instantly analyses Spots, Wrinkles, Texture, Pores, UV Spots, Brown Spots, Red Areas, and Porphyrins.
How are these things identified by skin analysis?
Wrinkles – these are identified by their long, narrow shape. They are associated with a decrease in skin elasticity and increase in occurrence as a result of sun exposure. Wrinkles are photographed with standard lighting where deeper, more pronounced wrinkles are shown with a dark green line and finer lines are depicted by light green.
Texture – this measures gradation in colour from the surrounding skin tone as well as peaks and valleys on the skin surface that indicate variations in the surface topography. Texture is represented by yellow for raised areas and blue for depressions.
Pores – under VISIA pores are distinguished from blemishes based on size. Each pore is represented by a dark blue circle. The size of the circle corresponds to the size of the pore.
Porphyrins – are bacterial excretions that can become lodged in pores and lead to acne. UV light is used to detect them in skin imaging, and they show as yellow circles.
What else can skin analysis show?
As well, as understanding your skin better on this superficial level, Intelliflash modes are used to record and measure subsurface skin conditions, all with one quick, automated series of flashes.
UV photography provides data for sun damage assessment and analysis. UV spots occur when melanin is accumulated just below the surface as a result of sun damage. In comparison, brown spots occur deeper within the skin and are also known as hyperpigmentation, freckles, lentigines and melasma. Simply, they occur from an excess of melanin which is produced by melanocytes in the bottom layer of the epidermis.
Unique technology also separates the unique colour signatures of Red and Brown skin components for visualization of conditions such as spider veins, hyperpigmentation, rosacea, and acne.
VISIA's analysis can also assess your skin's overall condition and age, providing a revolutionary new metric to guide the selection of skin care products and treatment options.
Where can I get my skin analysis?
Please make your booking here and join us in store from 8 until 10 July, for your skin imaging experience and bespoke recommended regime.